It is medically proven that regular physical activity is one of the most important things we can do for our health – it helps us to maintain the weight, reduce health risks, strengthen bones and muscles, and improve mental well-being. A number of studies have been conducted to show that cycling is a low impact, easy and fun activity that has a positive impact on our health. But, unfortunately, biking can be challenging for those who haven't done any physical activity for a long time.
That is one of the reason why in recent years the uptake of conventional cycling has slowed and undertaken by e-cycling. Indeed, not only e-cycling encourages users to cycle farther, but it also requires less physical effort.
Health pilot study:
eBikeLabs, a tech startup that turns affordable e-bikes into smart fleet vehicles, participated in the health project to prove the health benefits of electric-assisted cycling for patients after their release from rehabilitation and recuperative care facilities.
Electric bicycle is one of the best ways to provide people with medical concerns a tool to improve health, primarily thanks to its power assist pedaling. However, safety, custom settings, data gathering & analysis are crucial aspects. eBikeLabs was chosen to participate in the health study because of its technological capabilities to enable safe and personalized  riding experience for patients, and rich data collection platform  for health coaches.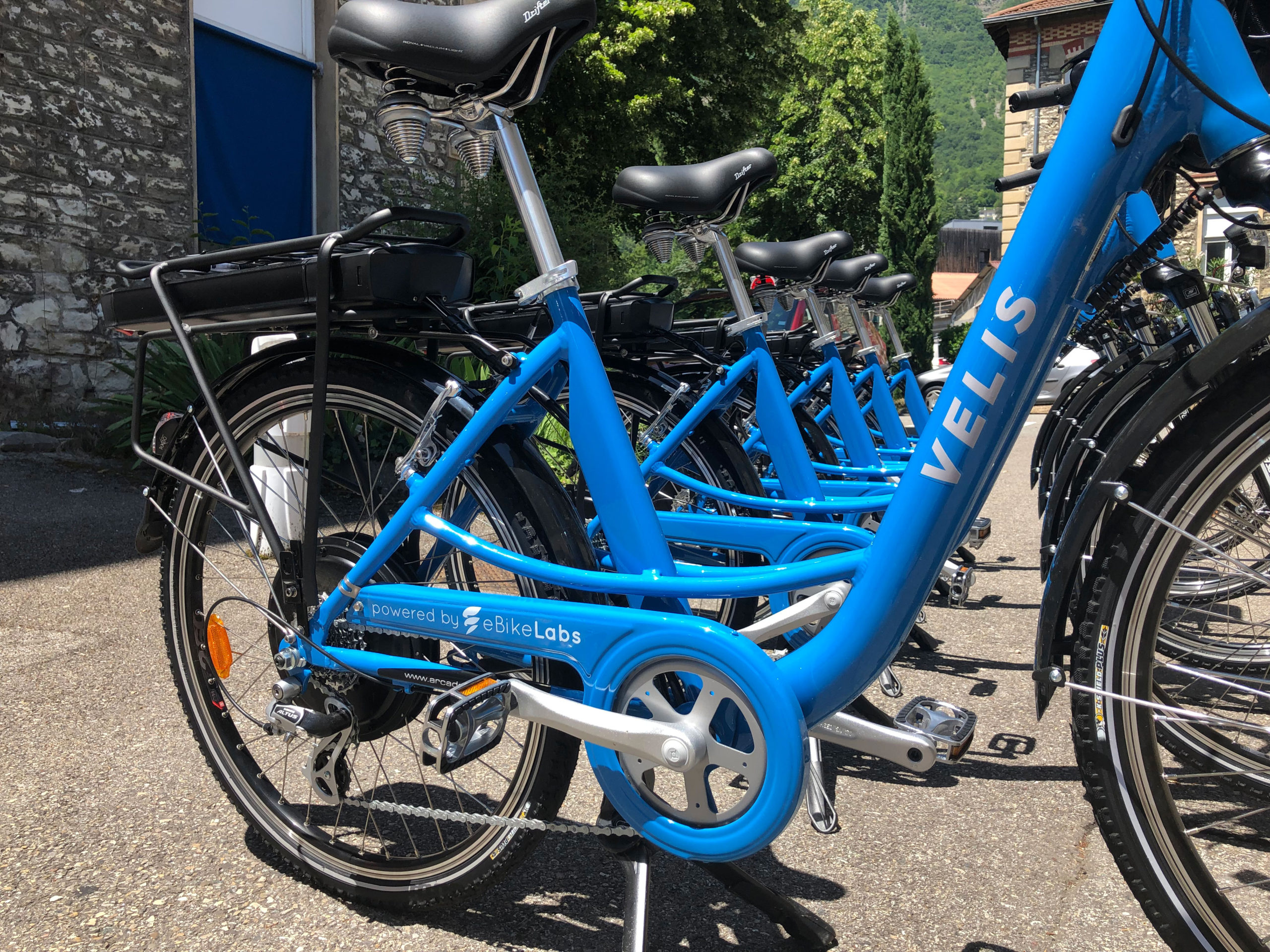 eBikeLabs solution for healthcare facilities and key research findings:
eBikeLabs provided smart connected e-bikes to encourage patients' effort training, and a software tool to healthcare practitioners  to track, evaluate and measure patients state of health, cycling exercising and its progress.
Key elements of eBikeLabs product:
Electric brake system to prevent riders reach high and dangerous speeds,

Speed limit control on the downhill, 

Smart custom assistance that allowed patients with various weight and health conditions cycle at the same pace in hilly areas with elevation more than 500 m,

Rich data collection with the ability to set custom profiles.
Recordings show that it took between 1 and 3 min for the novice to become familiar with the smart e-bike (VELIS) and to get optimal assistance. eBikeLabs on-board technology allowed clinical research to have a more accurate vision of subjects'physiological adaptation and behavioral change dynamics.  This allowed to confirm the main finding of the pilot study: smart e-bike (VELIS)  is an easy to use and secure tool to make physical activity approachable, whatever the level of training in healthy subjects.
Read complete eBikeLabs Case Study "Health entities assess the impact of e-bikes on the health of patients".
Read the abstract on Elsevier Science Direct (you're required to sign-in to view the full study, its methodology, and results).