Objective and challenge
eBikeLabs, a software company that builds AI for e-bikes, participated in the health project that demonstrated the health benefits of electric-assisted cycling for patients after their release from rehabilitation and recuperative care facilities. eBikeLabs health project aimed to provide smart connected e-bikes and software solutions to healthcare facilities to prove the positive impact of e-cycling exercises on patients health as well as encourage patients effort training and to provide a tool for physicians to track, evaluate and measure patients state of health, cycling exercising and its progress.
It is a commonly known fact that sport is good for health. But it can be challenging for people with health issues to practice exercises. An electric bicycle is one of the best ways to provide people with medical concerns a tool to improve health, primarily thanks to its power assist pedaling. Safety is a crucial aspect when providing electric bicycles to patients to practice exercises. eBikeLabs was chosen to participate in the health study because of its technological capabilities to enable a safe and enjoyable e-cycling experience.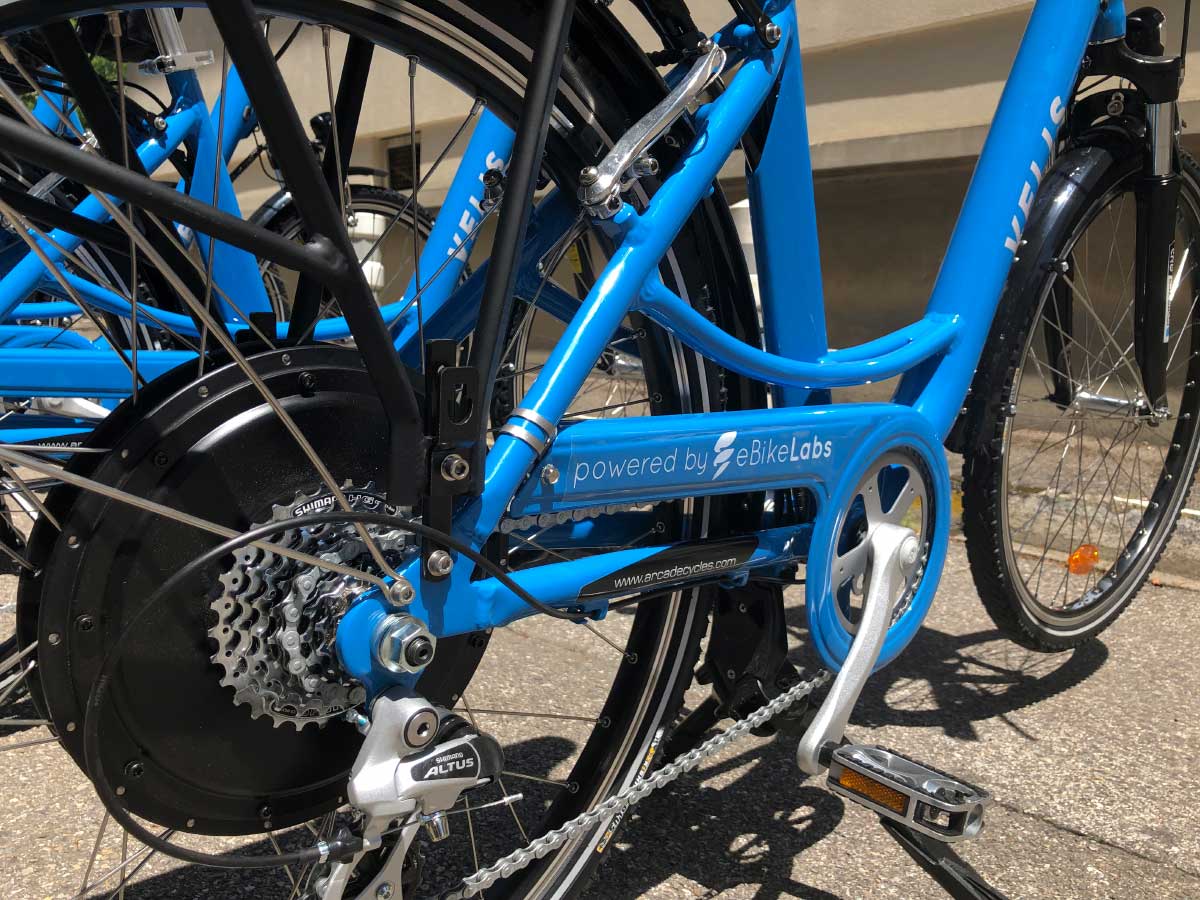 eBikeLabs solution
eBikeLabs have provided the healthcare department with smart connected e-bikes that offered enhanced and personalized user experience for patients during their recovery process and the web platform to collect the health data. Main features include:
Electric brake system to prevent riders reach high and dangerous speed. 

Speed limit control on the downhill.

Smart custom assistance that allowed patients with various weight and health conditions cycle at the same pace in hilly areas with elevation more than 500m.

Individual parameter settings adjustment to optimize comfort and therapy effect.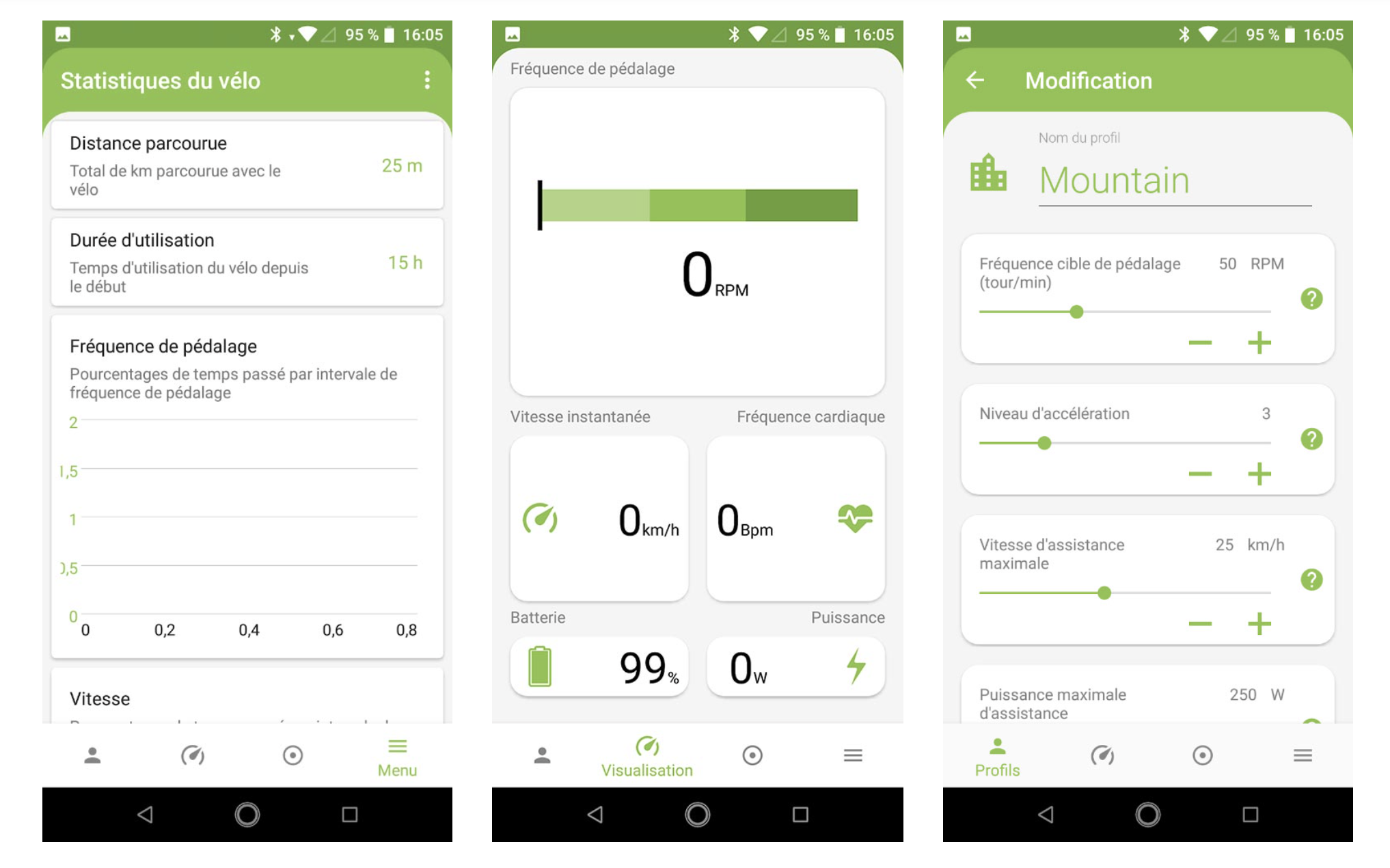 eBikeLabs designed the eBikeSport web platform for physicians to collect and analyze cyclists data, and mobile app to help riders train smarter:
Mobile application for cyclists helped choose and plan routes, tracked performance, measured health parameters such as blood pressure, heart frequency, pedaling force, and gave an overview of e-bike state of health and state-of-charge and state-of-health.

Web platform for health coaches provided custom settings and rich data collection.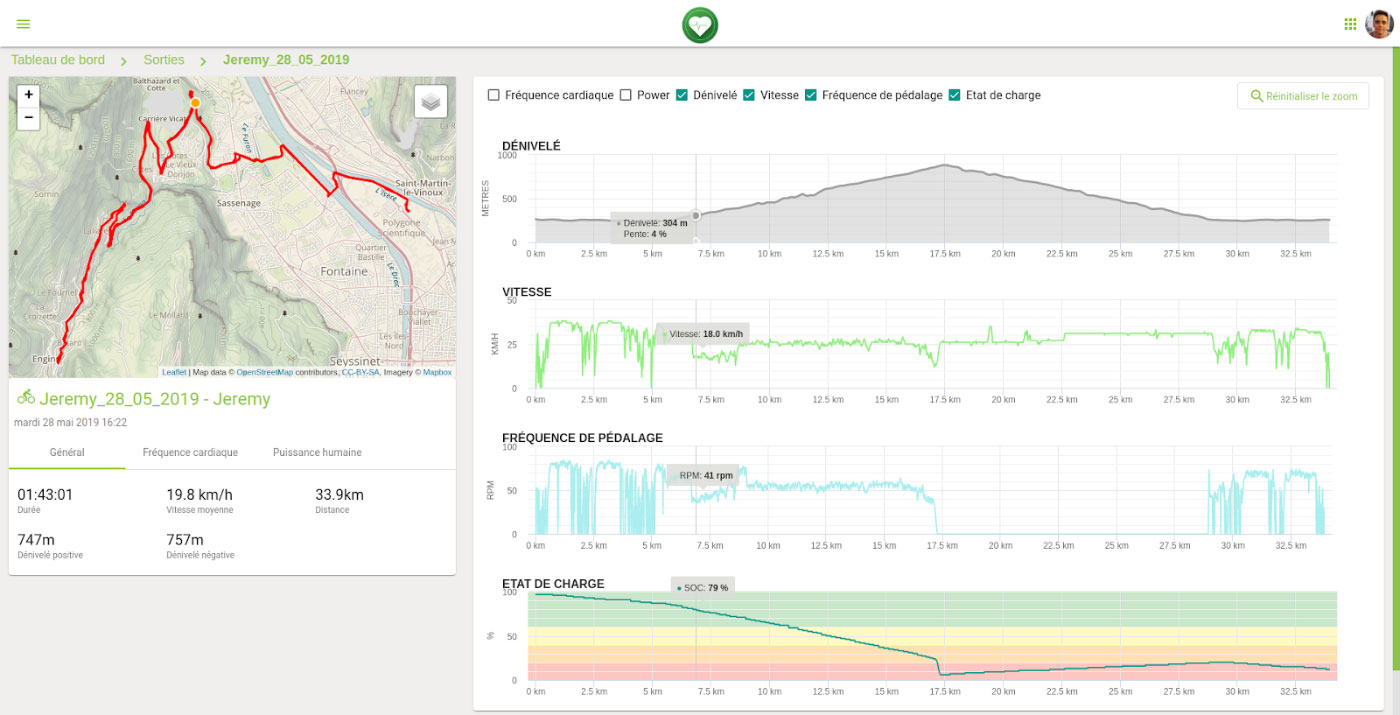 Electric bicycles are adapted for the comfort of the patients and have 5 assist profiles. 

The models offer a large saddle, upright body position and sturdy frame.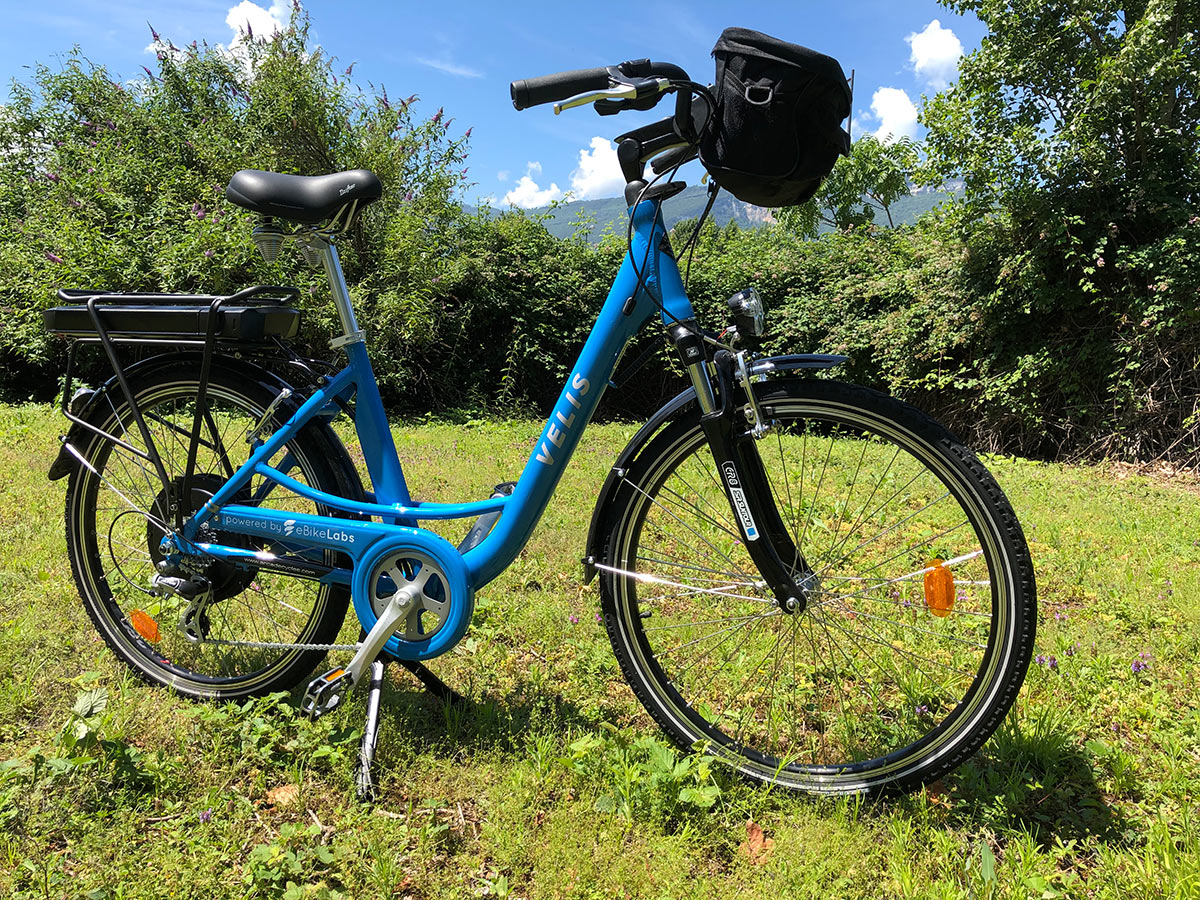 Results
eBikeLabs smart e-bikes helped healthcare facilities to set up and evaluate the benefits of e-cycling activities for patients after their release from rehabilitation and recuperative care facilities. eBikeLabs delivered smart e-bikes adapted to the comfort of patients along with the web platform for health coaches which provided custom settings and rich data collection:
Increased physical activity that benefited patients' recovery thanks to e-cycling is now clearly defined.

eBikeLabs web platform with customized settings and rich data collection is proved to be an efficient tool for health coaches to track patients' performance and measure their progress. 
After my surgery to treat breast cancer and long recovery, I was lucky to join the pilot study at the hospital to study how e-bike activities help oncology patients to return to physical activities. I learned again how to practice sports under the medical care of doctors and physiotherapists.
Thanks to e-bike practices, my physical status has improved. Before the ride, I was given a brief on how to use the application. And thanks to the application it was enough to increase the electrical assistance to easily cycle uphill and set up a maximum speed on the downhill to not reach high speed. I felt safe and I had a feeling that I was breathing with full lungs!
Today we know that sport helps to fight against risks of cancer recurrence. Now, I've included in my life regular outdoor sports practices with an e-bike, indoor cycling, and walking. And the electric bike is the best sport I can practice daily without causing health problems. I am convinced that my physical status is better than the 5 last years before my cancer.